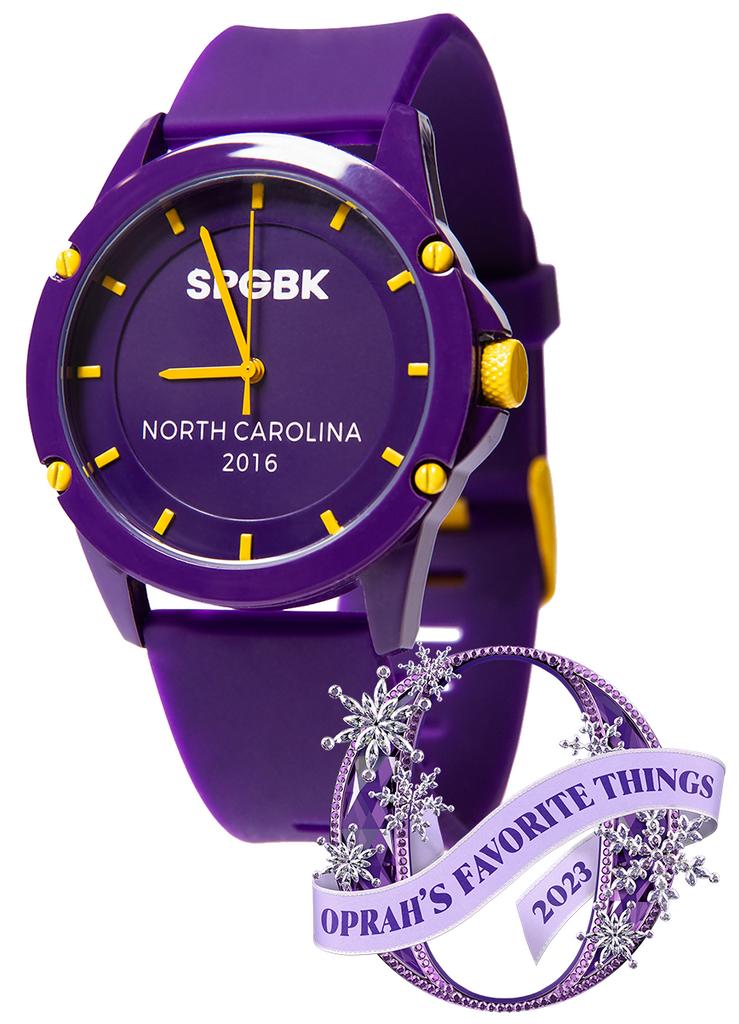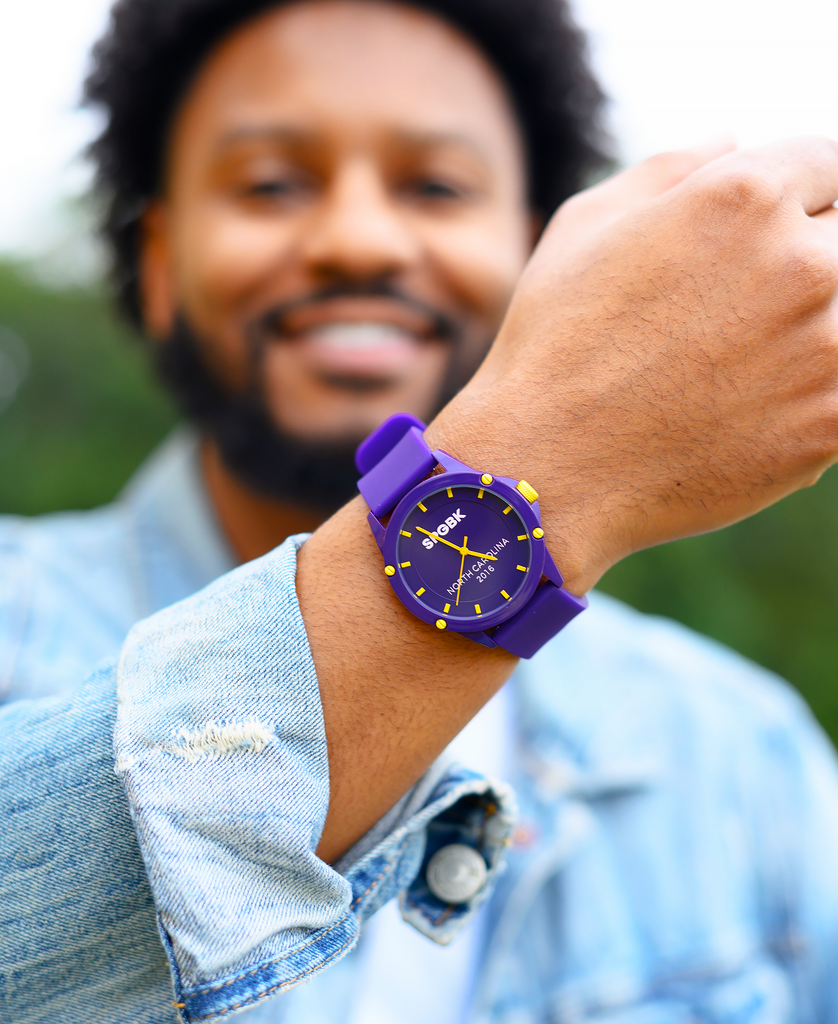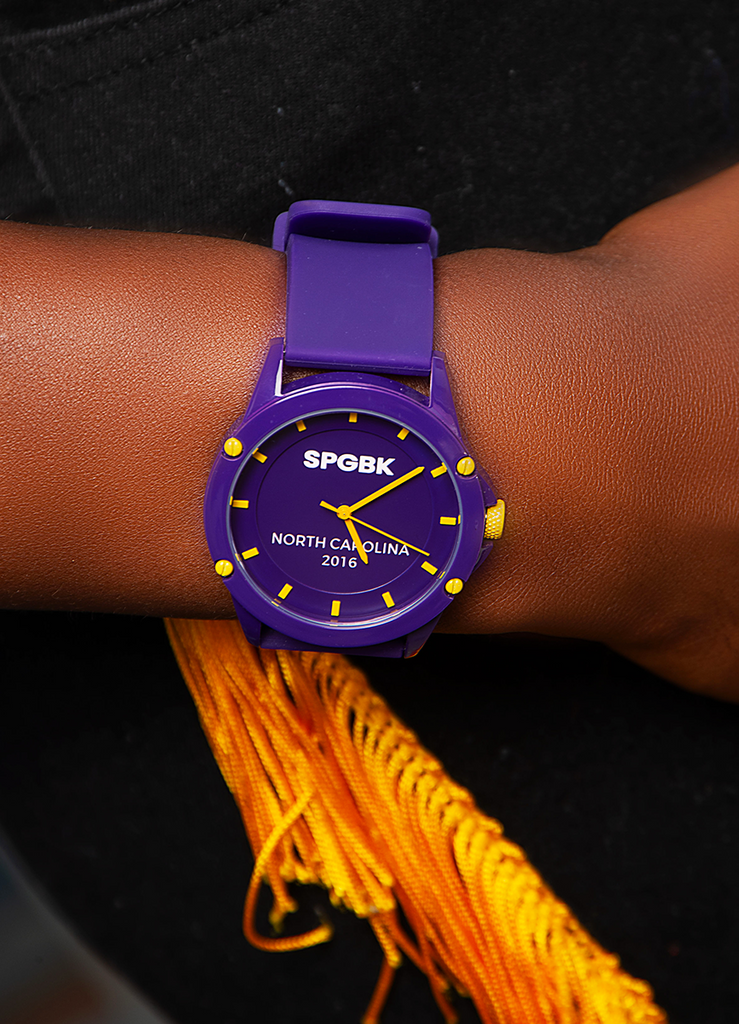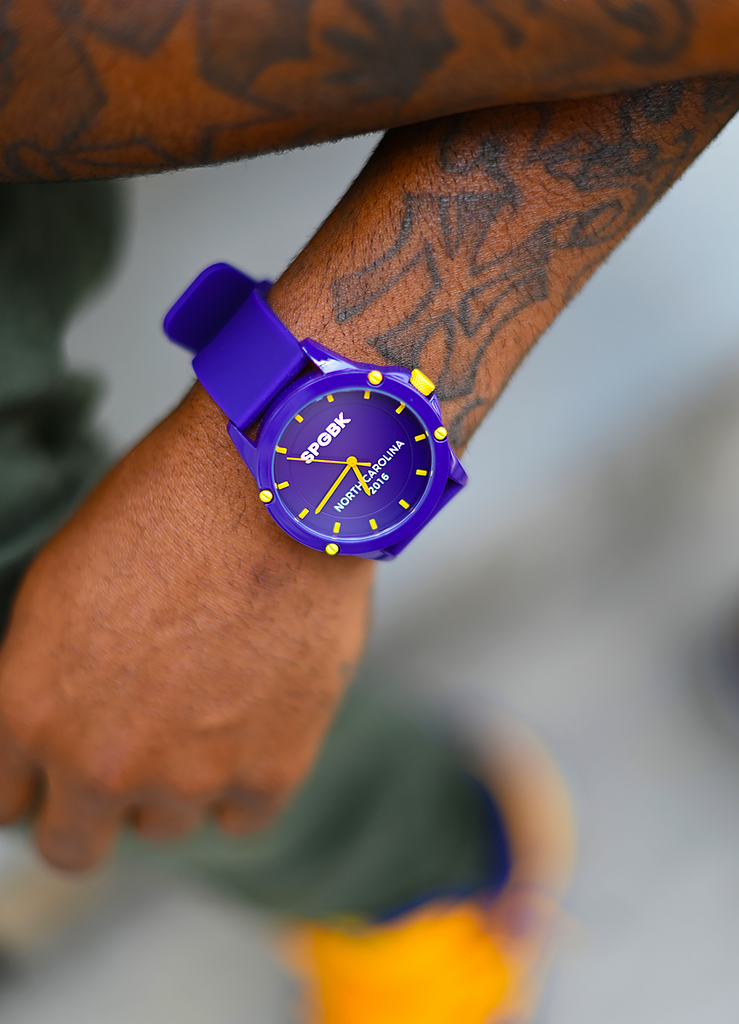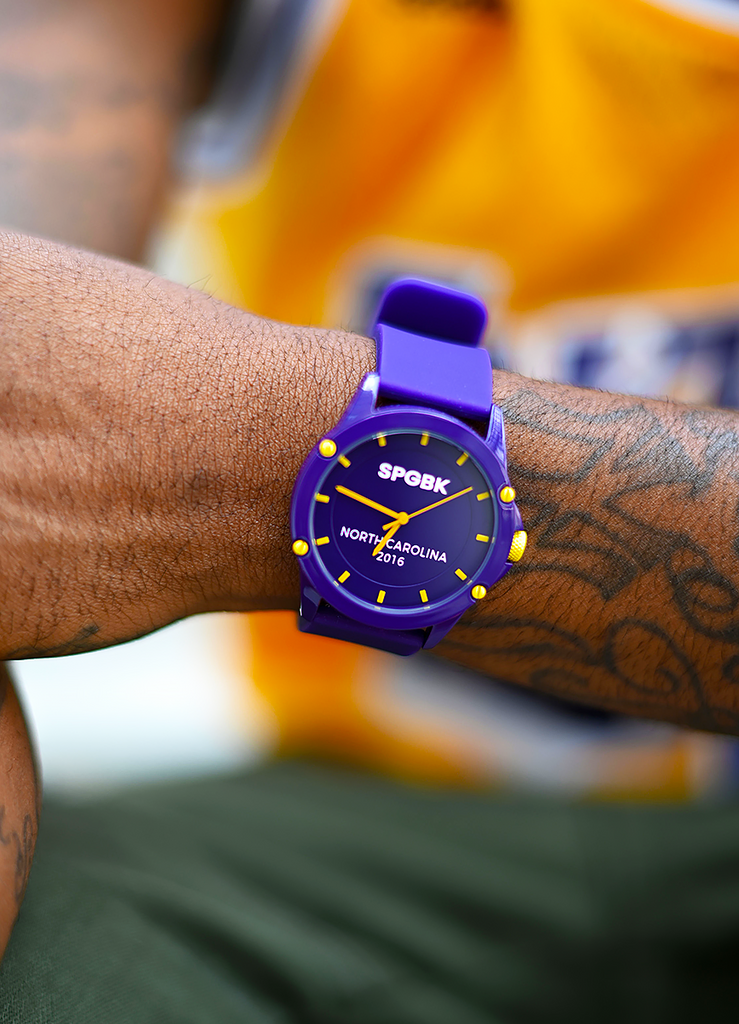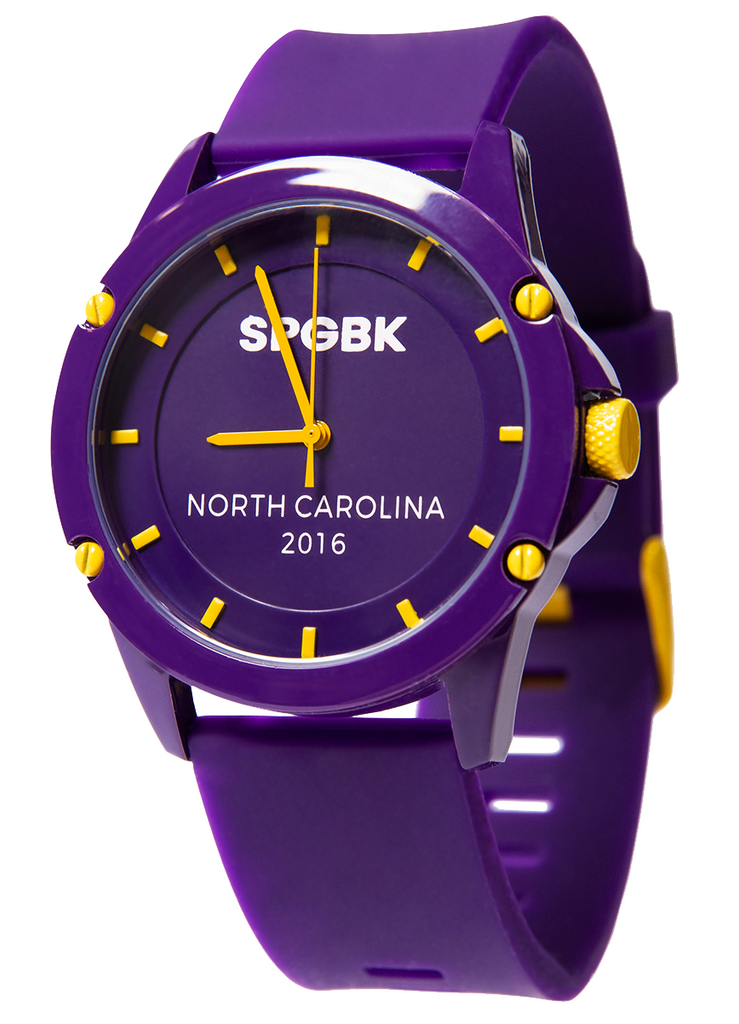 $64.00
$79.99
Griffin - Royal Purple & Yellow
Oprah's Favorite Things 2023
🎁 As Oprah says on OprahDaily.com, "Education-inspired and HBCU-made, these colorful, affordable watches take their names from local elementary, middle, and high schools in the founders' hometown of Fayetteville, North Carolina." 
Revamp your style with this regal purple and yellow wrist watch from SPGBK. Flaunting an ultra purple dial and case with a yellow crown, this watch features a soft purple silicone band too. Named and inspired by a local school in Fayetteville, North Carolina, this watch is a must-have. Show off your impeccable style with the Griffin - Royal Purple & Yellow watch. Featuring a striking combination of a deep purple dial, case and silicone band, with a bright yellow crown, this watch will ensure you make a statement. Named and inspired by a local school, this stylish timepiece is a must-have for anyone looking to elevate their look!

Movement: Three-hand quartz
Case: Round, royal purple stainless steel, 44mm
Strap: Royal purple silicone band with buckle closure
Approx. adjustable strap length: 241mm
Dial Color: Royal purple
Warranty: 2-year limited warranty 
The Griffin comes with a modern watch case, the bold Springbreak logo (SPGBK), and a 24 month warranty. 100% money back guarantee. Customer service is part of our culture and a way of life. Your satisfaction is extremely important.
Free Returns
You Receive Free Returns, Across the Globe.

24 Month Warranty

We stand by our watches' quality, so we offer a 24 month manufacturer's warranty.